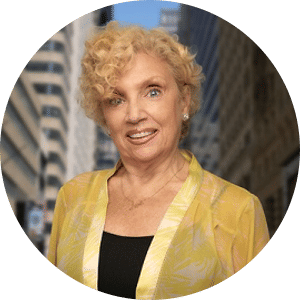 Carol Stabile
Licensed Real Estate Salesperson
90 John Street
Suite 312
New York, NY 10038
WORK WITH Carol
About Carol
Carol is a lifelong New York City resident. She grew up in Little Italy, attended NYC schools, and then went on to marry and raise three children here in the city she loves.

Carol has called the Southbridge Towers in Financial District home for the past 25+ years. She feels very lucky to be a part of all the new changes that are happening right now downtown. Carol has been Licensed Real Estate agent for the past 8+ years. She enjoys working to help buyers and owners navigate the NYC Real Estate Market.

Carol is a member of The Real Estate Board of New York (REBNY).