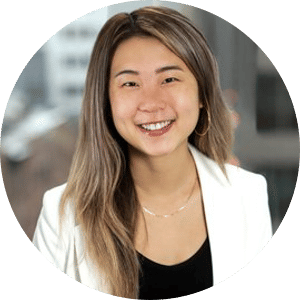 Cindy Hao
Licensed Real Estate Salesperson
99 Park Avenue 10th Floor
New York, NY 10016
WORK WITH Cindy
About Cindy
With undergraduate and masters degrees from the University of Pennsylvania and experience as a software engineer at Google, Cindy has extraordinary organization, creative thinking, and problem solving skills. She values trust, clear communication, and transparency, and she'll always say it like it is. Cindy is also attentive, a great listener, and handles every relationship with care and gratitude.

Cindy moved to NYC after being a long time resident of Texas, so she's empathetic to the struggles of finding a home and the challenges of moving. Cindy's warm and vibrant personality will make sure your home search or sale experience is fun, too!

Cindy currently resides in Chelsea. She's a former dancer, speech and debater, and amateur artist. In her free time, she always makes time for her friends, watches the Bachelor, and is learning how to bartend.