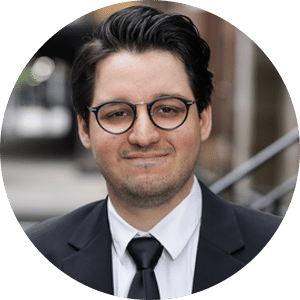 Gabriel Davila
Licensed Real Estate Salesperson
90 John Street
Suite 312
New York, NY 10038
Licensed As: Gabriel Jose Davila Bracho
WORK WITH Gabriel
About Gabriel
Gabriel is a diligent real estate agent with a strong background in public accounting and the service industry. His diverse professional experience has equipped him with a unique set of skills, including proficiency with numbers, patience, and an ability to comprehend his clients' requirements thoroughly.

As a proficient communicator, he excels in building strong client relationships and adeptly guides them through the complex real estate process. Having spent three years in the real estate industry, Gabriel has honed his skills and gained a wealth of knowledge and expertise.

In his personal life, Gabriel values spending time with loved ones. He is deeply passionate about the real estate industry, and his enthusiasm is further fueled by his girlfriend, an architect and interior designer. He also enjoys visiting parks and exploring the city's diverse culinary scene.