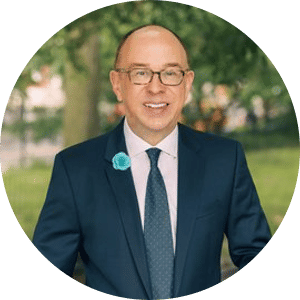 Shaun Rowan
Licensed Real Estate Salesperson
99 Park Avenue 10th Floor
New York, NY 10016
Licensed As: Shaun Simon Rowan
WORK WITH Shaun
About Shaun
Born in London, UK, Shaun has a background in luxury sales and a true passion for client service which he perfected at Harrod's, Estee Lauder, and Tiffany & Co.

Honesty, integrity, transparency, professional conduct and unparalleled standards are just some of the qualities that best describe Shaun.

With 28 years of experience living and working in and around Manhattan, Shaun brings a wealth of knowledge, not just for real estate but also for restaurants and the best shopping in NYC!

Shaun has traveled all over the world, his global perspective gives him a unique insight into the worlds of his international clientele, and the ability to make them feel special and cared for.

Shaun resides in Central Park North with his husband and their two Italian Greyhounds.
SHAUN'S LISTINGS
ADDRESS
LOCATION
BEDS
BATHS
TYPE
PRICE
STATUS
518 East 13th Street, Unit 1GE
East Village
2

BR •

2

BA •

Apartment
$40,000

Rented

1399 Park Avenue, Unit 16B
East Harlem
4

BR •

3

BA •

Condo
$13,000

Rented

224 West 18th Street, Unit 2A
Chelsea
3

BR •

2

BA •

Condo
$11,900

Rented

224 West 18th Street, Unit 2A
Chelsea
3

BR •

2

BA •

Condo
$10,000

Rented

335 East 9th Street, Unit PH
East Village
4

BR •

2

BA •

Apartment
$8,000

Rented

335 East 9th Street, Unit PH
East Village
4

BR •

2

BA •

Apartment
$7,500

Rented

50 North 1st Street, Unit PHF
Williamsburg
2

BR •

2

BA •

Apartment
$7,500

Rented

315 East 10th Street, Unit 1R
East Village
4

BR •

2

BA •

Apartment
$7,500

Rented

438 East 13th Street, Unit B2
East Village
4

BR •

2

BA •

Apartment
$7,400

Rented

50 North 1st Street, Unit PH-7F
Williamsburg
2

BR •

2

BA •

Apartment
$7,300

Rented

50 North 1st Street, Unit PH-7
Williamsburg
2

BR •

2

BA •

Apartment
$7,300

Rented

315 East 10th Street, Unit 1R
East Village
4

BR •

2

BA •

Apartment
$7,300

Rented

50 North 1st Street, Unit PH7L
Williamsburg
3

BR •

2

BA •

Apartment
$7,200

Rented

1050 6th Avenue, Unit 21A
Midtown South
2

BR •

2

BA •

Apartment
$7,025

Rented

199 East 4th Street, Unit GF
East Village
5

BR •

2

BA •

Apartment
$7,000

Rented

49.5 First Avenue, Unit 4R
East Village
4

BR •

2

BA •

Apartment
$7,000

Rented

238 East 33rd Street, Unit 5
Turtle Bay
3

BR •

2

BA •

Apartment
$7,000

Rented

50 North 1st Street, Unit PENT-7F
Williamsburg
2

BR •

2

BA •

Apartment
$7,000

Rented

101 MacDougal Street, Unit 5A
Greenwich Village
3

BR •

2

BA •

Apartment
$7,000

Rented

438 East 13th Street, Unit B2
East Village
4

BR •

2

BA •

Apartment
$6,900

Rented
ADDRESS
LOCATION
BEDS
BATHS
TYPE
PRICE
STATUS
Charles Street
West Village
1

BR •

1

BA •

Coop
$2,300,000

Sold

Charles Street
West Village
1

BR •

2

BA •

Condo
$1,650,000

Sold

Charles Street
West Village
1

BR •

1

BA •

Condo
$1,650,000

Sold

37th Street
Brooklyn [all]
1

BR •

1

BA •

Condo
$1,390,000

Sold

East 49th Street
Turtle Bay
1

BR •

1

BA •

Condo
$1,150,000

Sold

Eighth Avenue
Park Slope
2

BR •

2

BA •

Coop
$959,500

Sold

Charles Street
West Village
1

BR •

1

BA •

Condo
$899,000

Sold

Irving Place
Gramercy
1

BR •

1

BA •

Condo
$875,000

Sold

Irving Place
Gramercy
Studio
1

BA •

Condo
$875,000

Sold

122 West Street, Unit 4M
Greenpoint
1

BR •

1

BA •

Condo
$875,000

Sold

165 Christopher Street, Unit 2X
West Village
1

BR •

1

BA •

Coop
$850,000

Sold

44 Prospect Park West, Unit B2
Park Slope
1

BR •

1

BA •

Coop
$835,000

Sold

214 Riverside Drive, Unit 405
Upper West Side
1

BR •

1

BA •

Coop
$765,000

Sold

246 East 25th Street
Flatbush [all]
4

BR •

4

BA •

House
$755,000

Sold

West End Avenue
Upper West Side
1

BR •

1

BA •

Coop
$749,000

Sold

West End Avenue
Upper West Side
1

BR •

1

BA •

Coop
$749,000

Sold

140 West End Avenue, Unit 4J
Lincoln Center
1

BR •

1

BA •

Coop
$730,000

Sold

165 West End Avenue, Unit 25A
Lincoln Center
1

BR •

1

BA •

Coop
$720,000

Sold

165 Christopher Street, Unit 3U
West Village
1

BR •

1

BA •

Coop
$700,000

Sold

West 107th Street
Manhattan Valley
2

BR •

1

BA •

Condo
$638,500

Sold