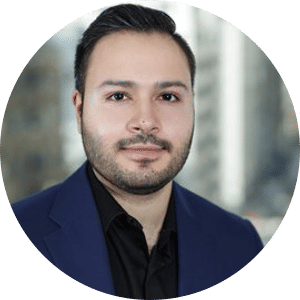 Mikhail Ahuja
Licensed Real Estate Salesperson
99 Park Avenue 10th Floor
New York, NY 10016
WORK WITH Mikhail
About Mikhail
Mikhail Ahuja grew up in Long Island, New York and moved to NYC to attend Baruch College. He obtained a Bachelor's Degree in Psychology and a Master's Degree in Information Systems. He has lived in several areas throughout the city, learning as much as he could about each of the neighborhoods' gems.
Mikhail's passion for real estate grew from his early exposure to his family's investment property business. After viewing many properties with his family, Mikhail knew he wanted to work in the real estate industry.
In his spare time, Mikhail enjoys spending time with family, friends, and trying new restaurants. Mikhail also enjoys exercising, developing new cooking skills, and learning about new technology.